"Growing in Love through Fellowship"
Church Activities
Adult Christian Education Classes – Sundays at 10am. We usually study a specific book of the Bible for several weeks or a special topic.
Bible Study – Tuesdays at 7:00pm. Join us each week for adult Bible Study.
Men's and Women's Christian Fellowship Groups – The men get together for breakfast once a month and the women meet for coffee.  We also participate in the Tri-County Men's events for the Christian Church (Disciples of Christ).  The men of the church also do all the cooking for our annual Easter Sunday pancake breakfast and some of our other great fellowship events!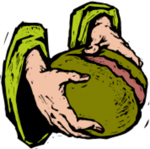 Lunch Bunch – All are invited to this event.  We meet at a local restaurant for lunch and fellowship once a month.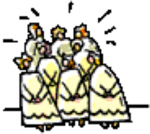 Chancel Choir – Practice – Wednesdays at 7pm. In addition to seeking members for the Chancel Choir, we welcome other musicians and singers to provide uplifting music before or during our worship services. Contact Chuck Bieri, Music Director, to get involved.
Bell Choir – We also have a bell choir that plays at Easter and during the Christmas season.
Community Activities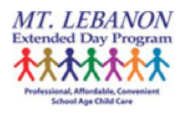 In the summer, we joyfully hand over much of the church to the Mount Lebanon Extended Day Program (MLEDP). The energy level provided by having that many children on site keeps our spirits revved up through the humid days of summer. Mt. Lebanon Extended Day Program (MLEDP) is a non-profit community-based organization dedicated to providing professional, affordable, and convenient school-age childcare year round while delivering a recognized, high-quality program for the children and families they serve.
Looking for a place to hold your own activity? Our sanctuary, fellowship hall, and chapel are available to rent for special occasions like weddings and baptisms.