"Growing in Service through Outreach"
"Truly I tell you, whatever you did for the least of these brothers and sisters of mine,
you did for me" ~ Matthew 25:40 (NIV)
Ongoing Outreach Activities
Please join us for Outreach Sunday on May 21st at noon. We will be making sandwiches for Light of Light Rescue Mission, as well as, other projects.
We are proud to support the efforts of a variety of community organizations as we seek to fulfill the biblical call to help those in need.

South Hills Interfaith Ministries (SHIM) is an interfaith human services agency providing direct service to families experiencing the impact of suburban poverty and to newly resettled refugees. Their mission is to extend God's love with dignity and respect to the people of the South Hills of Pittsburgh.

InterFaith Volunteer Caregivers (IVC) is an outreach program which exists to maximize the independence and overcome the isolation of the frail elderly in Allegheny County.  IVC recruits community volunteers who provide critical in-home non-medical services that assist frail seniors with the tasks of daily living.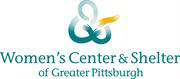 The Women's Center and Shelter of Greater Pittsburgh creates and implements innovative programming aimed at preventing domestic violence and providing services to domestic violence victims. Their mission is to end intimate partner violence in the lives of women and their children.

Church World Service works with partners to eradicate hunger and poverty and to promote peace and justice around the world. Their initiatives include the annual CROP Hunger Walk and the Blankets+ fundraising event.